Tart Cherry Juice Concentrate
For Retail:
Our Tart Cherry Juice Concentrate is sold in 16oz. and 32 oz. containers by Singer Farm Naturals.
For Wholesale:
If you are interested in 50 gallon drums, Call Bittner-Singer Orchards directly at 716-778-7330.
Information about Tart Cherry Juice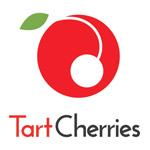 Learn more about tart cherries at the Cherry Marketing Institute's website Choosecherries.com.  The Cherry Marketing Institute (CMI), is an organization funded by North American tart cherry growers and processors. Their mission is to educate "about cherries' array of health benefits, their year-round availability, and a variety of ways to enjoy them in your diet every day."
Below are videos from the Cherry Marketing Institute.